The NHS is to buy its new NHSMail2
email service
through a framework that has been tendered by the Government Procurement Service yesterday.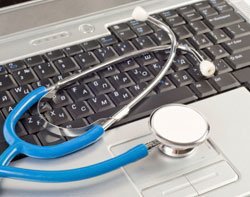 The email service will be chosen to be used by health and social care across the NHS. Currently two thirds of the NHS use NHSMail, and the NHS is seeing that figure grow as more Trusts join the service.
A spokesperson for the NHS told Computer Weekly that the organisation hopes the majority of the NHS will join the new mail service, but individual Trusts would be able to choose whether to join or not.
A managed email framework contract worth up to £350m is being purchased by the Government Procurement Service who as the contracting authority for the crown will ensure a collaborative framework agreement to be used by the rest of the UK public sector bodies, including the NHS.
Core components include: Secure eMail; Secure eMail Gateway; Mobile Device Management; White Pages and Directory Service; Business Partner Secure eMail; and eMail router. While supplementary component such as instant messaging and collaboration and remote storage may be offered as add-onsThe framework consists of three lots of varying sizes which will need to be delivered at a minimum of IL2 level security.
However, the NHS has told Computer Weekly that following discussions with the Cabinet Office and Crown Commercial Service, it has been decided "that email was important enough to warrant its own framework."